Indoor Air Quality: De-Humidifiers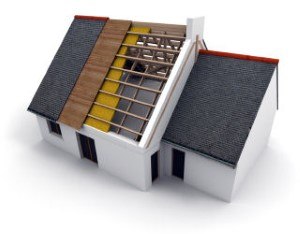 While dry air inside the home can be a serious problem for some, there are many homeowners out there who find themselves with the opposite problem. If the air inside your State College home has too much moisture in it at any given time, it can cause some very serious issues over time, and the best way to fix it is to have the indoor air quality experts here at The Best HVAC come in and install a brand new de-humidifier for your home. Does the air inside your home contain too much excess moisture that you can never seem to get rid of? If so, give our team of indoor air quality experts a call today and let us show you how a brand new de-humidifier can help you to improve the atmosphere and comfort of your home.
Here at The Best HVAC, we are the State College area's premier heating & air conditioning company, and we are dedicated to helping local homeowners find and install the high quality solutions they need to maximize the level of comfort inside their homes. De-humidifiers can be a great way to help you improve the overall indoor air quality of your home, making it a healthier and more comfortable place for your and your family, and helping you avoid many of the potentially harmful pitfalls that come along with too much moisture in the air of your home. If you have any questions about our full line of de-humidifier products or services, or if you would like to schedule an appointment for consultation with one of our specialists, give us a call today. Our team of experts are always standing by and would be more than happy to assist you in any way we can.
Benefits Of A De-Humidifier For Your Home
A new home de-humidifier can be a great tool for helping you to enhance the comfort and safety of your home for you and your family, as well as helping to promote a healthier atmosphere. Too much moisture in the air can cause a number of different issues around the house, none of which are particularly easy or pleasant to deal with while the issue of too much moisture is still present in the house. A de-humidifier can help you eliminate a number of issues, including:
Sticky & Sweaty Floors
Mold & Mildew Growth
Musty Odors
Condensation On Your Water Pipes
Constant Clammy Feeling On Your Skin While Indoors
Recent Articles
How To Get The Most Efficiency From Your Heat Pump
Being a service technician for many years and someone who cares about your heating and cooling comfort, costs and efficiency I have noticed that there are quite a few people who own a heat pump but who do not operate them to achieve the most efficient operation. Continue
3 Common Plumbing Issues To Look Out For This Spring
Now that spring has finally arrived, and summer is just around the corner, many homeowners out there are spending a bit of time enjoying the milder weather and getting some things done around the house. Continue
If you are looking for an indoor air quality company in the State College area, give us a call today at