Complete Air Conditioning Services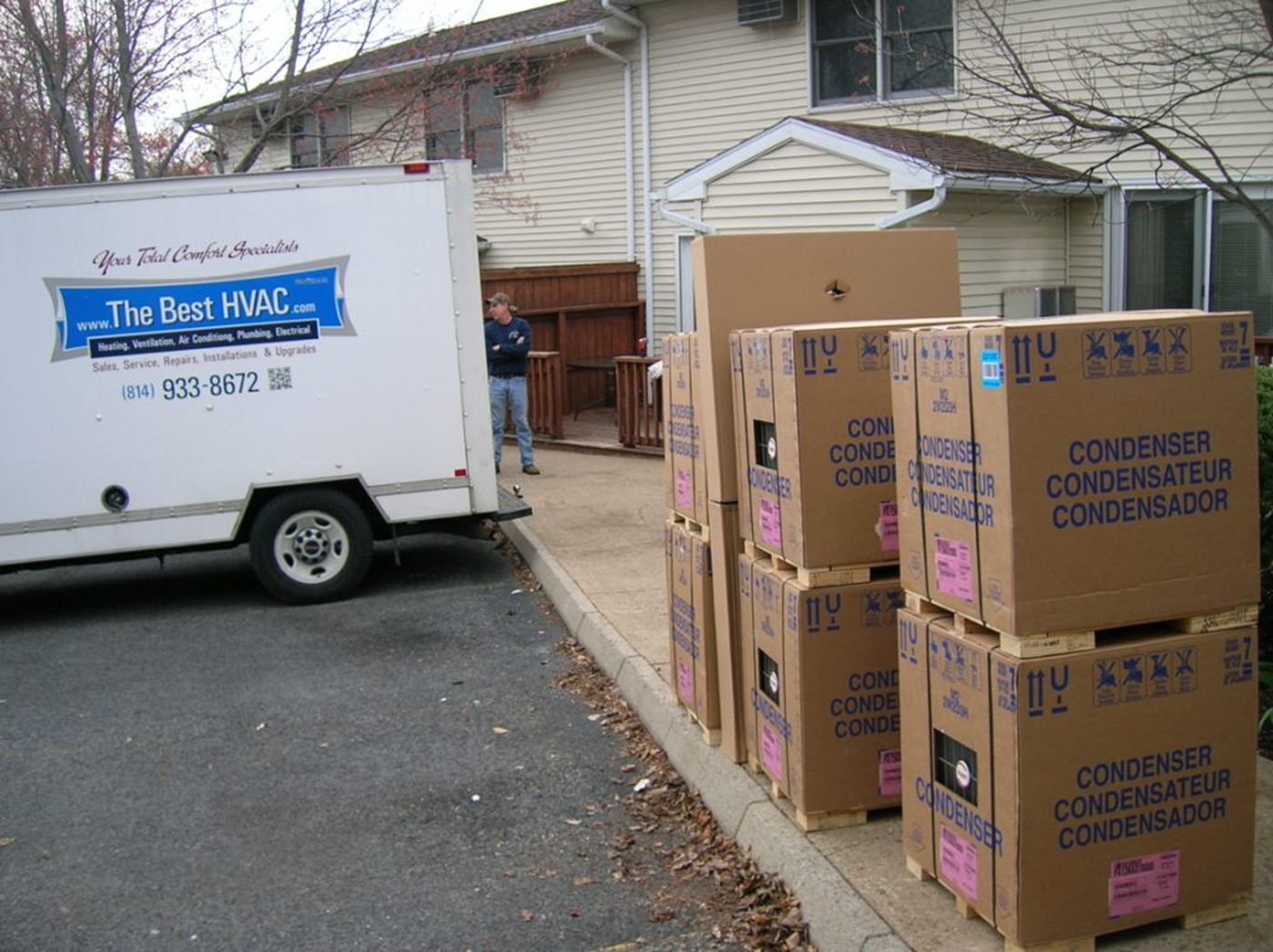 When the hot summer months arrive, our team of professionals here at The Best HVAC understand just how important your home's air conditioning system becomes in you and your family's daily lives, and we are here to ensure you get the quality service you need, right when you need it most, to keep your system in good working order so you and your family can beat the heat. Here at The Best HVAC, we are the premier air conditioning company for the State College area, and we are ready to provide you with the comprehensive services you need to keep your system healthy and functioning efficiently throughout all the years of its life. Are you looking for a professional air conditioning company to help you get your home's system working like new again? If so, give the air conditioning service pros here at The Best HVAC a call today and let us show the kind of quality service that helped make our air conditioning company a household name throughout the local area.
Have a question? We're more than happy to help!
Here at The Best HVAC, we take a great amount of pride in the quality service that we are able to deliver to our customers, and this is only made possible thanks in large part to our skilled staff of fully licensed, insured, and experienced air conditioning service pros. We are a a local air conditioning company that truly cares about our customers, and as such, we go above and beyond to ensure they get the quality service they need, as they need it. As such, our team of professionals are available 24/7 to answer your calls and help you with your service needs. If you have any questions about our full line of high quality air conditioning services, or if you would like to schedule an appointment for consultation with one of the skilled pros at our local HVAC Company, give us a call today. Our team of experts are always standing by and would be happy to assist you.
Air Conditioning Service Pros
When it comes to getting the right service for your State College home's air conditioning system, you want to be sure that you are getting the assistance of a team of air conditioning service pros who have a proven history of delivering, on-time, quality service, each and every time they are called on to perform a task. With years of hands-on, industry experience under our belts, you can always count on our team of air conditioning service pros to provide you with the comprehensive services you need to keep your home at its most comfortable for you and your family, no matter how hot the weather outside might get. With The Best HVAC, you can always feel confident knowing that our team of air conditioning service pros have the skill and experience necessary to take on any job you put in front of us, now matter how simple or complex it might be.
Recent Articles
What to Expect from an Air Conditioning Installation
Centre Hall homeowners shouldn't wait for their cooling systems to malfunction entirely before they schedule air conditioning installations with an experienced air conditioning and heating company. Even if you're attentive to the needs Continue
What's Wrong With Your Central Air Conditioning System?
State College homeowners aren't expected to know everything that they need to know about their central air conditioning systems' thermostats, condensers, evaporator coils, refrigerant, compressors, and expansion valves, so if you don't know how to troubleshoot your malfunctioning air conditioner Continue
If you are looking for an air conditioning company in the State College area, give us a call today at