Why Not Choose The Best HVAC As Your Spring Mills Heating & Air Conditioning Contractor?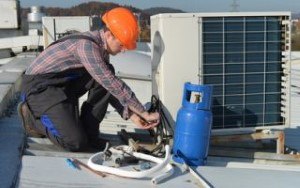 Anytime you find yourself in need of professional a professional Spring Mills HVAC company, you want to feel confident that you are getting the service of a team of heating and air conditioning specialists that you can trust to get the job done, and get it done right the first time. Here at The Best HVAC, our team of professional Spring Mills heating contractors go above and beyond to ensure you get the absolute best when it comes to all of your heating and air conditioning service needs, no matter how simple or complex they might be. Are you looking for a Spring Mills heating contractor that you can trust to restore your home to the level of comfort you and your family enjoy? If so, give our team of professionals a call today and let us show you the kind of quality service that has helped to make us a household name throughout the local area.
Have a question? We're more than happy to help!
Here at The Best HVAC, we pride ourselves on the level of exceptional quality service we are able to deliver to each and every one of our customers whenever they find themselves in need of service. Our team of professional heating contractors are fully licensed, and insured, as well as highly trained and experienced in the field, letting you have peace of mind in knowing that your heating or air conditioning service is in good hands every time. We specialize in a wide range of additional services as well, to help you enhance the comfort and function of your home, including indoor air quality solutions, plumbing repairs, and even service for water heaters. If you have any questions about our full line of high quality services, or if you would like to schedule an appointment for consultation with one of our Spring Mills professionals, give us a call today. Our team of experts are always standing by and would be more than happy to assist you in any way we can.
Spring Mills Heating Company
During the cold winter months, the last thing you want to wake up to is a non-working heating system in your home, but for many homeowners out there, that is an all too familiar reality. If you find yourself in a position where your home's heating system isn't providing you and your family with the level of warmth you need, or your system has stopped working entirely, pick up the phone and give our team of professional heating contractors a call. Our team of experts are available 24 hours a day, 7 days a week to address all of your heating maintenance, repair, or replacement service needs to ensure you and your family aren't stuck in the cold for a second longer than you need to be.
Recent Articles
What to Expect from an Air Conditioning Installation
Centre Hall homeowners shouldn't wait for their cooling systems to malfunction entirely before they schedule air conditioning installations with an experienced air conditioning and heating company. Even if you're attentive to the needs Continue
What's Wrong With Your Central Air Conditioning System?
State College homeowners aren't expected to know everything that they need to know about their central air conditioning systems' thermostats, condensers, evaporator coils, refrigerant, compressors, and expansion valves, so if you don't know how to troubleshoot your malfunctioning air conditioner Continue
If you are looking for an HVAC Company in the Spring Mills area, give us a call today at