Water Conditioners & Water Softeners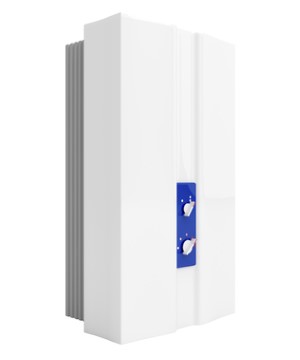 While most people understand that water is essential to our daily lives, they don't often give a lot of thought to the role in plays in our lives outside of consuming it. Here at The Best HVAC, we are the premier Centre County HVAC company and we are ready to help you with your State College home's water treatment needs. The quality of the water in your home is something that you should never take for granted, and with high quality water treatment solutions from our team of professionals, you can rest assured that you and your family will have access to the steady supply of clean water you need in your home. Are you concerned about the water quality in your home? If so, give our team of water treatment experts a call today and let us show you the kind of quality service that has helped to make us a household name throughout the area.
Here at The Best HVAC, our team of experience water treatment professionals specialize in a wide variety of high quality services aimed at keeping you and your family happy, healthy, and comfortable in your home. From water conditioners and softeners, to plumbing repairs, and high quality heating and air conditioning services, our team of professionals can do it all. If you have any questions about our full line of high quality services, or if you would like to schedule an appointment for consultation with one of our specialists, give us a call today. Our team of experts are always standing by and would be more than happy to assist you in any way we can.
Water Conditioners
In the most basic terms, water conditioners are anything that changes the quality of the water inside your home for the better, often because they help to filter out unwanted particles that might be present. Because they make your water safer for consumption, water conditioners are one of the most important water treatment options you can invest in for your home.
Water Softeners
Water softeners are a water treatment option that helps you to remove any hardness causing materials that might be present from your water, mainly consisting of calcium and magnesium. Softening the water coming from the faucets and pipes around your home will help to greatly reduce the buildup of residue and that hard water film that can be left on your dishes after washing. This residue can even start to build up in your appliances over time, and as it calcifies, it can actually lead to blockages and clogs down the line.
Recent Articles
What's Wrong With Your Central Air Conditioning System?
State College homeowners aren't expected to know everything that they need to know about their central air conditioning systems' thermostats, condensers, evaporator coils, refrigerant, compressors, and expansion valves, so if you don't know how to troubleshoot your malfunctioning air conditioner Continue
How To Get The Most Efficiency From Your Heat Pump
Being a service technician for many years and someone who cares about your heating and cooling comfort, costs and efficiency I have noticed that there are quite a few people who own a heat pump but who do not operate them to achieve the most efficient operation. Continue
If you are looking for a State College water treatment company, give us a call today at