Port Matilda's Heating & Air Conditioning Company Of Choice!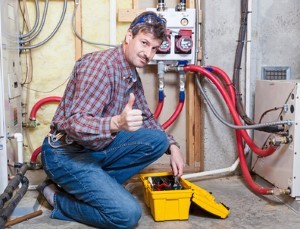 When you are looking for quality you can count on when it comes to your Port Matilda home's heating and air conditioning service needs, it helps to have the name of a professional heating contractor that has a long reputation of delivering quality service and results anytime they are called on to perform a job. Here at The Best HVAC, that is exactly what you'll find. Since we opened our doors to the public back in 2012, our team of professional Port Matilda heating contractors have been providing local homeowners with the prompt and professional heating and air conditioning services they need to keep their home at its most comfortable at all times. Has your Port Matilda home's heating or air conditioning system been acting up lately, or is it just unable to keep pace with you and your family's temperature demands? If so, give our team of professional heating contractors a call today and let us get the issue sorted out and back to normal in no time at all.
Have a question? We're more than happy to help!
Here at The Best HVAC, we are the premier name in heating and air conditioning services throughout the Port Matilda area, and our team of fully licensed and insured heating contractors are ready to provide you with the quality services you need to keep your home at its most comfortable, functional, and convenient for you and your family. We offer a wide range of quality services to help you accomplish this goal, and our team of professionals can handle everything from heating and air conditioning maintenance, repairs, indoor air quality solutions, and even service for water heaters. If you have any questions about our full line of quality services, or if you would like to schedule an appointment for consultation with one of our specialists, give us a call today. Our team of experts are always standing by and ready to help.
Port Matilda Air Conditioning Company
During the hot summer months, the last thing any homeowners wants to do is walk into their home from a long day at work only to find that their air conditioning system has shut off and won't come back on. Unfortunately, that is a harsh reality that far too many homeowners all over the country face every year, but with a bit of help from our team of professionals here at The Best HVAC, you can avoid becoming a statistic. Our team of highly experienced air conditioning service pros can help you with all of your maintenance and repair needs to get your system back up and running like it should, and we can even provide you with new installation services in case you decide that it's time for a system upgrade.
Recent Articles
What to Expect from an Air Conditioning Installation
Centre Hall homeowners shouldn't wait for their cooling systems to malfunction entirely before they schedule air conditioning installations with an experienced air conditioning and heating company. Even if you're attentive to the needs Continue
What's Wrong With Your Central Air Conditioning System?
State College homeowners aren't expected to know everything that they need to know about their central air conditioning systems' thermostats, condensers, evaporator coils, refrigerant, compressors, and expansion valves, so if you don't know how to troubleshoot your malfunctioning air conditioner Continue
If you are looking for a professional Port Matilda HVAC company, give us a call today at