Milesburg's Heating & Air Conditioning Company Of Choice!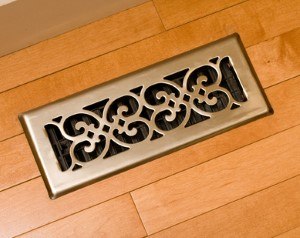 As a responsible homeowner, it is always a good idea to have the name of a professional Milesburg HVAC company you can call on in the event that anything goes wrong with your home's heating or air conditioning system and you need professional repairs that you can count on right away. Here at The Best HVAC, we pride ourselves on being the premier team of heating and air conditioning technicians throughout Milesburg and the surrounding areas, and this isn't a reputation we take lightly. Are you looking for a professional Milesburg heating contractor that you can depend on for quality service anytime something happens to your home's heating or air conditioning system? If so, give our team professional heating contractors a call today and let us show you the level of quality service that has made us #1 throughout the local area.
Have a question? We're more than happy to help!
Here at The Best HVAC, our team of highly skilled and experienced Milesburg heating contractors understand the important role your heating and air conditioning systems play in you and your family's daily lives, and we are prepared to provide you with the quality service you need to correct any issues that might be present, and get your system functioning effectively and efficiently once more. From heating and air conditioning repairs, maintenance, replacements, and even a wide array of indoor air quality services, our team of professionals can do it all. If you have any questions about our full line of high quality services, or if you would like to schedule an appointment for consultation, give us a call today. Our team of experts are standing by and are always willing to help.
Milesburg Air Conditioning Company
During the hot summer months, the last thing you want to come home to is a house where the AC has stopped working, but for many homeowners, this is an unfortunate reality. Anytime your home's air conditioning system isn't performing like it should, whether you hear strange noises coming from your unit, it's having trouble keeping your home at the temperature you would like, or it has broken down completely, you can count on our team of experienced professionals to provide you with the quality service and repairs you need to get your system back up and running like new once more. Whether you are in need of routine maintenance, major repairs, system replacement, or even emergency air conditioning repairs for those times when your system breaks down outside of normal business hours, our team of professionals can provide you with the quality service you need to restore comfort to your home.
Recent Articles
What to Expect from an Air Conditioning Installation
Centre Hall homeowners shouldn't wait for their cooling systems to malfunction entirely before they schedule air conditioning installations with an experienced air conditioning and heating company. Even if you're attentive to the needs Continue
What's Wrong With Your Central Air Conditioning System?
State College homeowners aren't expected to know everything that they need to know about their central air conditioning systems' thermostats, condensers, evaporator coils, refrigerant, compressors, and expansion valves, so if you don't know how to troubleshoot your malfunctioning air conditioner Continue
If you are looking for an HVAC Company in the Milesburg area, give us a call today at