Keep Your Air Clean - Indoor Air Quality Products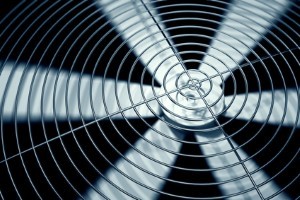 It can seem like there are an almost infinite number of things that go into keeping your home in order at times, but one that most homeowners tend to forget about at times is indoor air quality. Maintaining a healthy indoor air quality inside your home is arguably one of the most important aspects of owning a home, and here at The Best HVAC, we are the State College heating & air conditioning company that can help you do it. Are you looking for a team of experienced professionals to help you improve the air quality inside your home? If so, give our team of indoor air quality specialists a call today and let us show you the kind of quality service that has helped make us a household name throughout the State College area.
Here at The Best HVAC, our team of experienced indoor air quality experts understand that there is a lot that goes into maintaining a healthy environment for you and your family inside your home. From proper ventilation, air conditioning repairs, filter, and even humidifiers and de-humidifiers, everything plays its own part. If you have any questions about our full line of indoor air quality services, or if you would like to schedule an appointment for consultation with one of our specialists, give us a call today. Our team of experts are always standing by and ready to assist you in any way we can.
Humidifiers
Most homeowners aren't aware of this, but the level of moisture in the air inside your home can actually have a fairly significant impact on your overall indoor air quality. Having air that is too dry can wreak havoc on your sinuses, your respiratory system, and even your skin, but by installing a humidifier in your home, you can effectively reverse the process and reintroduce a healthy amount of moisture back into the air of your home. Continue
De-Humidifiers
While a bit of moisture in the air of your home is a good thing, too much can lead to its own series of issues. Too much moisture in the air of your home can lead to the growth of mold or mildew throughout your home, which can be a very serious issue if left unchecked. By installing a de-humidifier in the areas of your home that tend to accumulate the most moisture, you can effectively remove some of this moisture from the air, helping to alleviate the problem and keep your home's indoor air quality at its best. Continue
Recent Articles
How To Get The Most Efficiency From Your Heat Pump
Being a service technician for many years and someone who cares about your heating and cooling comfort, costs and efficiency I have noticed that there are quite a few people who own a heat pump but who do not operate them to achieve the most efficient operation. Continue
3 Common Plumbing Issues To Look Out For This Spring
Now that spring has finally arrived, and summer is just around the corner, many homeowners out there are spending a bit of time enjoying the milder weather and getting some things done around the house. Continue
If you are looking for an indoor air quality company in the State College area, give us a call today at