Heating Installation & Replacement Services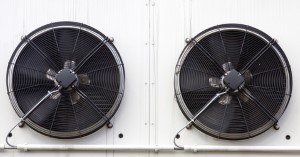 As a homeowner in the State College area, you understand just how important it is to have a working heating system in your home during the long, cold winter months, but unfortunately, there are many homeowners out there who either have a system that is under-performing, or one that has stopped working altogether. Whichever the case might be, you can depend on the heating installation pros here at The Best HVAC to help you find and install a new heating system that is perfectly suited to delivering the level of warmth and comfort that you and your family need during the cold winter months. Are you in need of a new heating system for your home, or are you looking to have one installed for the first time? If so, you can always turn to our team of heating installation pros and let us help you take that first step towards getting the total comfort solution you need for your home.
Have a question? We're more than happy to help!
Here at The Best HVAC, are the premier State College HVAC Company, and we specialize in total home comfort solutions for homeowners all throughout the local area. If you are in the market for a brand new heating system, or you are looking to replace your old system that has just given up, our team of professional heating contractors would be happy to work with you and find a heating solution that is specifically tailored to the needs of your home and your family. If you have any questions about our full line of heating installation services, or if you would like to schedule an appointment for consultation, give us a call today. Our team of experts are available 24 hours a day, 7 days a week to help you with all of your questions or emergency service needs.
State College Heating Installation Specialists
Anytime you are looking at installing a new heating system in your home, or you are having an old system replaced, it is important to make sure that the team of professionals have the skill and experience to do the job right the first time, or you would be in for a world of problems over the life of your new unit. Here at The Best HVAC, our heating installation specialists have years of experience in delivering quality installs for our customers to help maximize the performance of their new unit, and minimize the need for repairs going forward. When you are looking for the absolute best in new heating installation services, you can always find it right here at The Best HVAC.
Recent Articles
What to Expect from an Air Conditioning Installation
Centre Hall homeowners shouldn't wait for their cooling systems to malfunction entirely before they schedule air conditioning installations with an experienced air conditioning and heating company. Even if you're attentive to the needs Continue
What's Wrong With Your Central Air Conditioning System?
State College homeowners aren't expected to know everything that they need to know about their central air conditioning systems' thermostats, condensers, evaporator coils, refrigerant, compressors, and expansion valves, so if you don't know how to troubleshoot your malfunctioning air conditioner Continue
If you are looking for a heating installation contractor in the State College area, give us a call today at